Days Gone Community Q&A
Kevin McAllister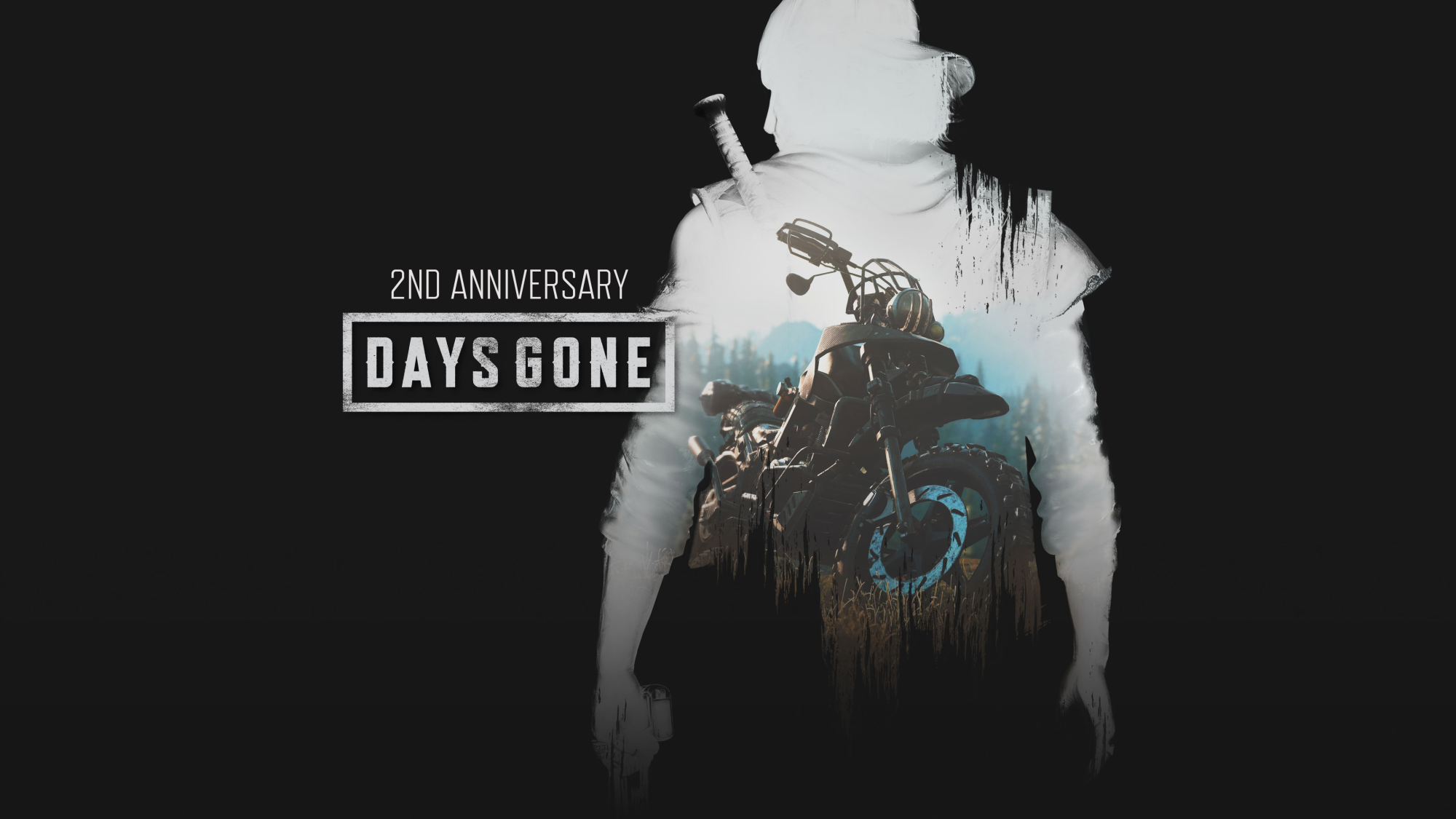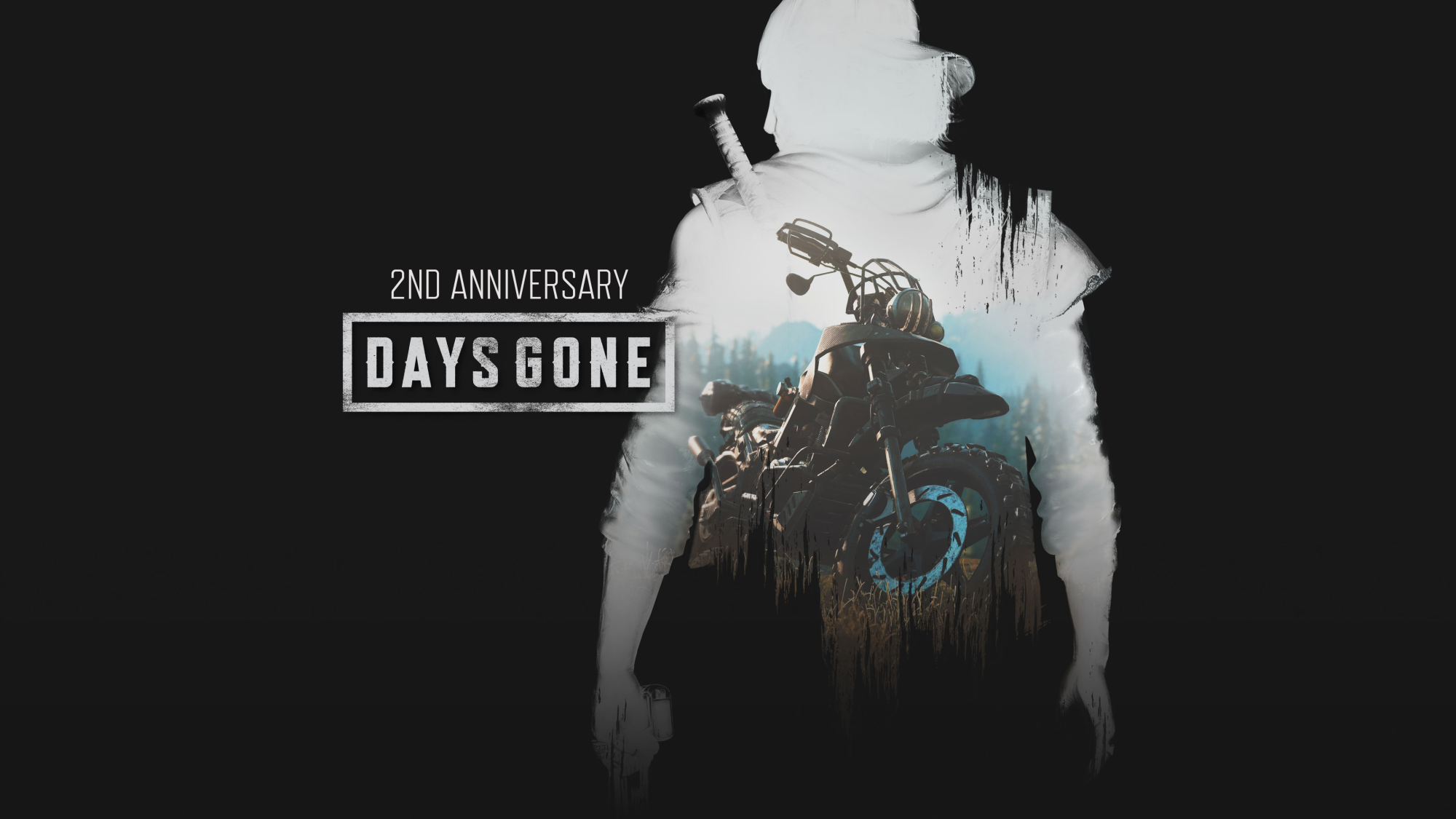 We asked you to submit your best questions for your favorite Days Gone characters and we were thrilled to see the overwhelming responses. We would like to thank you all for your questions and sharing your passion with us for our game. On the 2nd Anniversary of Days Gone, we thought it would be a perfect time to share the Community Q&A. Let's get right to it with Nishi Munshi, Jim Pirri and Sam Witwer. Enjoy!
NISHI MUNSHI - RIKKI PATIL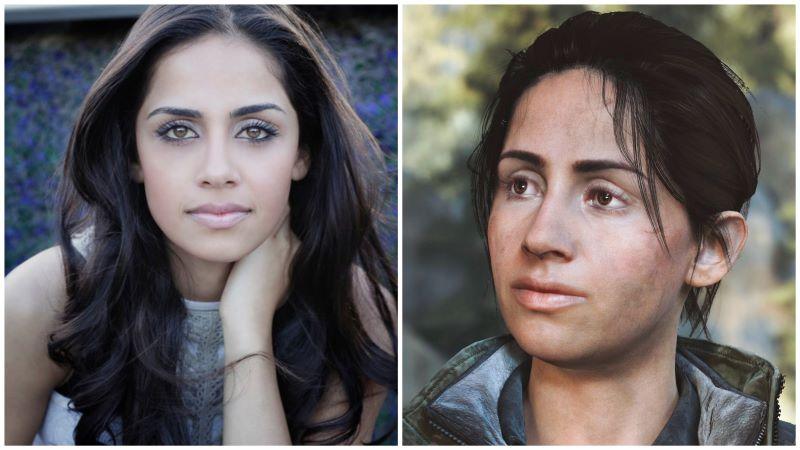 What was most intriguing about the character that made you want to play the role? @TeonMckenzie
Rikki is strong and vulnerable and she has a really good sense of humor about life. That combo attracted me to Rikki the most.
Do you feel accurately prepared for an apocalypse scenario since working on Days Gone? @MiLizre
I won't say that Days Gone was foretelling but I definitely feel more equipped if I ever meet a Freaker.
Hi Nishi, how close is Rikki to your own personality? Do you and Rikki have anything in common? -Brett Harris
I think I find parts of myself in every character I get to be, so yeah Rikki and I are friends.
What's your favorite memory on set? @lewis11179061
We laughed a lot, so there's a lot to pick from. Some of them I can't talk about, but a great one was John Garvin's jokes while Sam was teaching me lower back exercises on breaks. They kept me going.
What was the most challenging aspect of bringing this character to life for you? @Justins_Gaming_
Rikki is written very honestly. She's very real. I felt connected to her pretty immediately so, it wasn't challenging to "step into her shoes".
What was your favorite scene from the game to shoot? @EmilioM38311886
The scene when we lose Iron Mike for good was intense.
What is your favorite thing about Rikki? -Russell Fraser
She rides a motorcycle and kicks-ass.
If you were the main character, would you have done anything different to what Deacon did? -Candy Russell
I wouldn't have doubted Rikki as many times as he did. Can we say trust issues?
What are the additional challenges/difficulties of voiceover and motion capture acting compared to "regular" screen acting? -Mark Buffery
They're different on so many levels, but one part that ended up being a funny challenge for me was doing intimate scenes when two people have cameras attached to their heads and dots on their faces. You're essentially experiencing closeness without physically being too close to each other so, you learn how to bridge the gap.
What was the first thing you imagined when they told you what the world of Days Gone would be like, and what situation the character would be in? -Christian Lemus
I imagined a lot of trees, wilderness and for some reason cold, rusted tin. As far as the situations go, John is very thorough and he made sure we knew what we were walking into in each scene.
If you could be another character in the game who would it be and why? -David Campbell
Skizzo. Just Skizzo. The way he talks and his mannerisms. I'd go to town.
What was it like to work with Sam Witwer? @DesperateRocco
He's pretty great. Don't tell him that.
What's your zombie apocalypse survival strategy? @shaun1neo
Lots and lots of granola. No I'm kidding. Lot's of canned food, lot's of medicine, someone who can make electricity? And weapons bad-assery.
Was the Hindi transcript in the end of the story your idea Nishi? Or was it part of the script already? @MuzammilParkar1
I don't remember, lekin mujhe aisaa hi kehnaa chaahiye ke meraa hi idea thaa. (Translation: But I should just say that was my idea.)
Hello Nishi! Great job on Rikki! If you could have changed one thing about her, what would it be? -Deanna Urban
What do you mean? What's there to change?
JIM PIRRI - BOOZER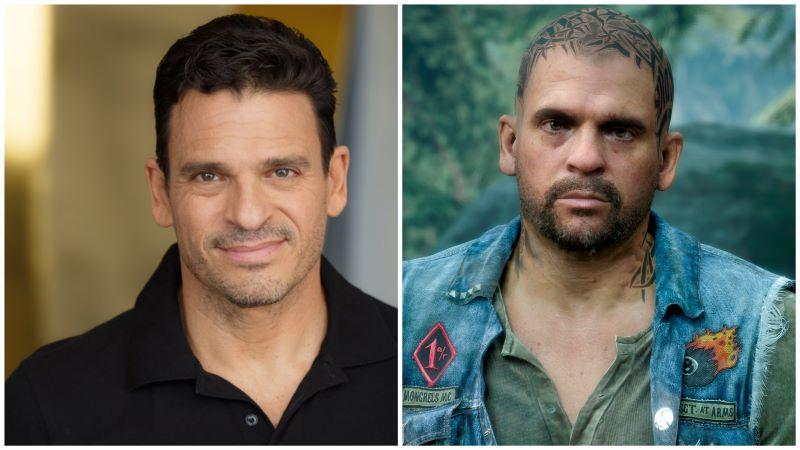 Other than the arm injury.... What would you have changed about Boozer? @Beezzwaxx99
I actually don't know if I would have changed the arm injury. It made Boozer challenge a lot of his beliefs and forced him to adapt. I think Boozer trying to find a way to deal with it is much more interesting as a story; than someone who continues on without having to challenge any of their notions of who they are, or how they act or react in this world. I would keep Boozer as he is, there's just so much I love about him as a character.
Would you shave your head like Boozer? @nightknightk
I actually might! Certainly, for work if we ever shot a live-action thing for this. I would shave it in a heartbeat, but I don't have the awesome tattoos that Boozer has so it wouldn't look as cool. I came close to it during this pandemic when I was cutting my own hair, I cut it short and tight! I could see myself doing that for work for a character.
Were there any aspects of Boozer that you felt like you could relate to on a personal level? r/Renzaaaaay
Yeah. His sense of loyalty, the caring for the downtrodden, his love of dogs and sense of fair play, which might not be everyone's moral compass. He has a very clearly defined moral compass that he follows, which I love about him.
What was your best memory making this amazing game? -Andrew Cooper
First of all, thank you Andrew for calling it an amazing game, I happen to agree. It was probably the first day of shooting because I knew I had this awesome role, in this incredible world created by John and I was chomping at the bit to dive into it. The fact that we were finally doing it and to be able to portray that we're riding motorcycles through this incredible post-apocalyptic Broken Road of a world. I just couldn't wait! Fighting Freakers and all that fun stuff you dream about doing as a kid when you're playing with your friends, I was lucky enough to be able to do professionally with incredible fellow actors and incredible writing from John and the team. It just made me so happy, and that was definitely one of my favorite memories.
What part about Boozer's character do you like the most? @ManherzMichael
I already talked a little bit about his loyalty and the fact that he's so ride or die. He will do anything for his friends, especially if they were in trouble. Of course, his goofball sense of humor, I love that. I mean, I definitely share a little bit of that with him. It makes him such an incredible guy. The fact that he gets to bond with Jack and have that in this world is something I really am grateful for.
Which actor/actress gave your favorite performance in the game (outside of your own)? @SteveOneder
I'll tell you who I loved was, Nishi who played Rikki. She knocked it out of the park! I loved her character, almost to the point where I wouldn't have been mad if something happened between her and Sam's character. I thought something was going to happen. I love her work; Nishi is just freaking awesome.
What was your favorite scene to record? -Jessica Alvarez
It was probably the confrontation scene between Deek and Boozer, where I'm drunk and ready to kill myself and he brings me back. It was both challenging from an acting point of view, which I always love but then what the scene says. Good friends won't let you hurt yourself. Even while they're helping you, you can help them. Not that you need to, but works out that way even if you're beating each other up at the time. There was a lot going on in that scene, and I loved every bit of it.
If you were in 'that' situation and someone found you a pet would you prefer a puppy or kitten? And what would you name it? @Sami_Attano
Hey Sami, thanks for asking! Let's see, first of all I would prefer a puppy for sure, especially in that world. However, if there were a particular kitten who happen to steal my heart, I would probably look out after it too. As far as the naming, I always would see the personality of the pet first before naming them. I like taking my time with that and finding one that really fits the animal. That's what I would do. However, maybe up until then I would just use the generic name, Dog. I could see if I didn't change it within a certain amount of time, that might actually become the dog's name.
Hi, Boozer! What would you do if the world actually became like the game? @himayoshi_itsu
I think it would be a combination of going out, making certain areas secure from Freakers, to scavenging and checking in on my friends making sure that they were safe and we had some kind of a safe refuge. Also, there would probably be an unsafe amount of drinking, especially at nighttime. More than I would care to admit. That's probably the honest answer.
What was it like playing Boozer when he got his arm amputated via motion capture? Did it pose any challenges for playing the character for the rest of the game without an arm? @Makeshift_Glxy
As far as playing Boozer, technically it was easy. I just had to not do anything with my arm. That part of it was essentially very simple. I liked the struggle that Boozer had to go through because I wanted to respect that struggle, like so many people that have gone through losing a limb and show how hard it can be to adapt. Yet, show the willingness to try, and feeling of being overwhelmed which makes it really hard to then try. I liked how John wrote at times that Boozer was dealing well with it, and other times he was not. I really liked showing the highs and lows of what that was like for Boozer. Emotionally, it was a lot tougher to deal with. Like I mentioned earlier, not being able to help Deek, not being able to be self-sufficient bugged the hell out of me. Just dealing with that in an acting sense, I found very hard and can only imagine how hard it must be for returning vets that have to deal with that, or anyone who has to deal with losing a limb.
Did you really knock out Sam Witwer? You know, for choreography purposes? @sharp7358
Yes, yes I did.... Obviously not. However, with that perfectly carved chiseled chin of his it's so strong that I'm sorry, I don't think any professional boxer could knock him out. There's no way, not with that perfect chin.
How can you describe Deacon and Boozer's friendship? What would you say about it? -Lucas Grosso
It's that wonderful friendship/brotherhood that we all wish we had. They're brothers in arms, who are also ride or die forever. Having someone's back like that and having someone who has your back like that, is just something I think we all wish for, I certainly do. It's one of the things I respect most about their relationship and about the character of Boozer in particular. Something I was so happy to play someone who had that as well.
SAM WITWER - DEACON ST. JOHN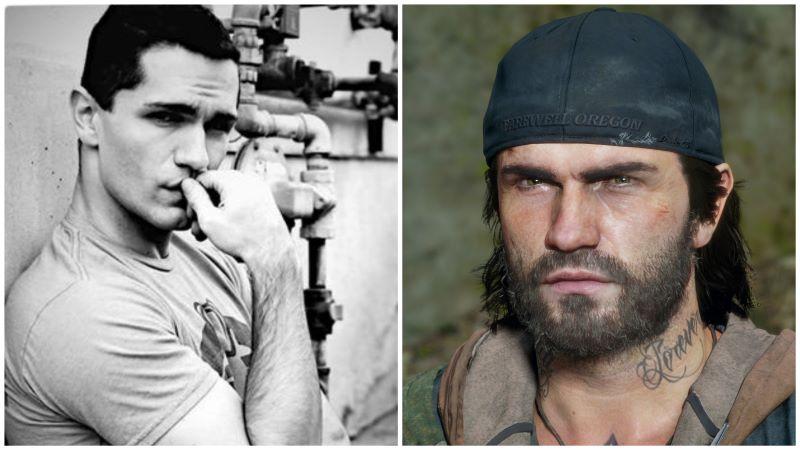 One I'm curious about, how was it transitioning from playing Maul to going to play Deacon? Were there parts where you feel they acted the same way, or did they feel like complete opposites? @Archon_02
Oh wow… Well, I suppose they're both extremely moody and occasionally violent. There may be a little bit of Maul that slips in when Deacon goes out of his head. The similarities end there, however. Maul is selfish and doesn't learn from his mistakes. Deacon learns to become selfless.
I will say that when I perform a character, I like him to be as distinct as possible. Physically, vocally, it's important that I do something that sticks. Something that sounds and feels like something. I kinda feel like if people can't do a bad impression of one of my performances, it may not have been that memorable.

In Hollywood, sometimes people get nervous about this kinda thing. They want "real" and to people who are insecure or perhaps afraid they're gonna hire the wrong person for a role, "real" invariable means "small." The whole "less is more" thing. Well, I think that's a failing in imagination. Real can be small. Real can be tiny. Real can also be huge and off the wall. The reason these people like "small" real is because "small" bad acting is less offensive than "big" bad acting.

So that's all to say that I will sometimes, for certain moments, go big… and if it turns out I'm a bad actor, well, it's then laid bare for the world to see. Deacon and Maul both have big, huge moments. I believe the absence of these moments would make the characters less distinct.
…and probably explains why Deacon alternates between muttering to himself and screaming. 😊
Or better yet, take Eric Allan Kramer's work as Iron Mike. The guy has a big presence, and it's a good thing! I mean, his character's name is "Iron Mike." He had better be big and distinct…and he's a good actor, so it's also real. We totally buy that character.
How's that for a way too "big" answer?

Do you have any specific routine for getting in character? r/FurryWalls98
Well, in the case of Deacon, there are scenes where you really have to put yourself in a bad bad place, and then when they say, "action" your job is to hide it the worst of it. I think Deacon was hiding a lot. Deacon is a walking open wound.
I will say that in developing a character on a stage, having great actors around you rather helps! I was routinely impressed with what people were bringing to the stage. Jason Spisak as Skizzo, for example. He was absolutely dialed-in on irritating the crap out of me. So, as an actor, that part of my work is done for me… done by him. Of course, when they said "cut" he'd then make me laugh. I loved that character.
What was your biggest challenge playing Deacon, and what did you like best about the role? @Chain_Affinity
I dunno if this was the *biggest* challenge, but here's one. I'm a gamer. As gamers we recognize and excuse the fact that the player character has to talk out-loud to us, the player, to get certain bits of info across. "What's this coin I found here? I wonder what it's for?" -- Well, people don't really talk aloud to themselves like that. So, I thought it might be a fun challenge to make a believable character that does! How do you accomplish that? Make him a bit crazy. I felt like that kinda fit with the world we were building. I figure, with Deacon, if he *wasn't* a little crazy, then he was dead.

If Days Gone was real, would you get on the helicopter or would you go with your friend again? @TeknoFenomen
I really really hope I'd go with my friend!

What was your favorite memory working on Days Gone? -Brandon Shafer
I find myself thinking about Jim Pirri and how he has the ability to play any given scene as a mean, tough bastard, and yet has this incredible warmth and likability that comes through. I'm not sure how he does that. He makes it look very easy. I really liked hanging out with him.
Actually, when I think of it, my favorite memories all have to do with the cast. Phil Morris telling me about how he was in TOS Star Trek! Deb Wilson with her indomitable positivity, which totally clashed with my moody biker vibe, thanks Deb! Andrew Kishino and his Saw Garrerra mojo. Realizing Daniel Riordon was Rondon, you despicable melanoid slime-worm! Nishi… being Nishi. She muttered things to herself under her breath that are not fit to be reproduced here. Courtnee Draper – I mean, what can you say about Courtnee. I remember when she auditioned. They had a lot of fine actresses come in, but Courtnee was the only one that could really knock Deacon down a peg. She's formidable.
What interested you most when deciding to take on the role of Deacon? @AlexAb189
I shall be honest with you. I had no idea what the project was when I auditioned… Just that it was for Sony. My buddy David Collins (yes… that David Collins…yes, Proxy) was working at Sony at the time, and much like he told me Force Unleashed was gonna be a big deal many years before, he told me this project had that potential. Now, when we finally got to working on it, and experimenting with it, I found myself loving the world, the characters, the whole project. …So I felt rather lucky.

What is your favorite song on the Days Gone soundtrack? @exotath84
I love the theme, I dig the relentless droning of "Rest in Peace", I like the guilt of "What did you do?" and of course "Sarah's Theme" which is what the story is all about.
"Soldier's Eyes" is amazing.

I'm so very glad that Nathan Whitehead got the credit he so very much deserved. He really fleshed out the world with his musical soundscapes. The thematic work was strong, memorable and evocative. I'm so glad we got him.
Also – I just want to thank Mondo for putting out the second-ever vinyl record with my face on it. I feel that this is an important cultural contribution, my face. It is indeed why my face also exists on the cover of my record Revenge of the Crashtones, which released, I believe, the same week as Days Gone… So… that also means something. It must. My face.
What was one of your toughest moments for you emotionally in the story? r/MrCrowDoesEverything
A couple scenes were particularly difficult. One was when Deacon killed that man when he was trying to get Sarah and Boozer out of Farewell… That was rough.
Also, when Deacon finally comes to terms with Sarah's death and Boozer punches him.
I feel like Deacon's emotional moments had to be handled just-so. It wouldn't have been appropriate to go as far as I did with, say, Aidan Waite. Go as far with the emotional response, I mean. He's not as in touch with his own vulnerabilities as most characters I've played. I reasoned that emotional vulnerabilities tend to get people killed in the Days Gone world, so it had to be done in a certain way.
What was your initial reaction to seeing yourself as Deacon? -Suzie Mason
I was relieved. …Cuz – Well… Look. I was on a MOCAP stage trying to act the part of a tough biker – in a spandex suit with dots -- …
When you're on a live action set, you're wearing the costume… and that costume doesn't just make you look like the character, it makes you feel and move like the character. On a mocap stage, you don't have that.

I remember they had these screens where you could see a mockup of the character running in realtime, doing what you're doing from moment to moment… like a weird digital mirror. I'm very thankful they had that, because I would have no idea how to move or even stand as Deacon if I couldn't see how it was coming off.

I remember John Garvin looking me over and then saying to me, "Don't stand like that, it looks… not very cool." … I then pointed at the screen, and he quickly said, "Oh… it actually looks really cool." We laughed.

So this is all to say, when I see the character and I believe the character's body language, or that he's actually wearing all that biker gear, or I approve of his (dare I say) swagger, I feel like we accomplished something…
…Cuz on set I looked like a tool. 😊

How many lines did you have and how long did it take to record them? -Dallen Wood
I believe, including the lines we shot on stage for the cinematics, it was something like 12,500 lines. I wonder if someone could check this figure with Bend.

I was contracted for a 2 week shoot.
I was on the project for 4 years.
2 week shoot… suuuuuure. And, ya know, that was great. It was like shooting a season of television if you put all of our shoot days together. I'm really grateful it became what it is...

Did you add anything from previous roles to help with Deacon? -Jeff Jacobson
I did. Originally, Deacon talked a bit more like Aidan Waite from Being Human, but John Garvin hated it and would tell me, "Why did you say it like that?" It was hilarious. Some of the notes I'd get from him were, "Why do you sound like John Wayne?" It was honestly one of the most frustrating things about working on the game early on… I could *not* find the character. Also, so many tonal things were changing with the story. An earlier version was more like Tango and Cash than Days Gone… So wait.. there ya go, John! I'm Kurt Russell, not John Wayne!
John Garvin has a very frank, very straight forward way of expressing himself to actors.
"Cut. Why did you do it that way?"
Wait. What?
What I learned about John is, he was actually asking the question quite literally… "Why did you do it that way" means literally that. It means, "Make me understand why you did it that way." It means, "Hey, maybe you have a good reason that you're doing it that way. Tell me. But also, let's find a way to do that same thing in a different way." … So once I understood that, we had these really amazing discussions. Once we had these amazing discussions, I finally figured out a way to sound and to BE that fit with his vision of Deacon.
Once we found Deacon, and found the tone of the story, stuff became really engaging for me. Really fun. Ya know, and speaking of John, I'll say something about that guy that I really loved. Dude can throw down. He can debate. He can articulate his position. John and I got into it a few times, and I walked away from those debates having huge respect for his passion and the huge amount of thoughtful work he'd put into creating this world.
I really credit John Garvin pouring his soul into this project as the primary reason that people respond to the story of Days Gone the way they do. He is the world of Days Gone, and he understands the mind of Deacon.
I loved working with John Garvin.
Of course, in a video game, none of that would mean anything if not for Jeff Ross, Eric Jensen and the talented designers, artists, and technicians over at Bend Studio. I mean, let's consider the themes of despair, hope, and what it means to survive. None of that means anything unless the gameplay creates that.
It has to look right, it has to feel right, it has to sound right, and it has to play right. Here's one example out of hundreds - No matter how hard I work at portraying the character of Deacon, is Deacon really a *biker* if the player doesn't love Deacon's bike?
I know I'm talking a lot about the acting part, but that's because it was my job. The truth is everyone's work affects and informs everyone elses… If Deacon's cut looks lame, if the Bike rides or *sounds* crappy, or if the horde isn't terrifying, my work doesn't mean much. …So thanks Jeff and thanks Bend!
…um… what was the question?
Crap. I sound like Copeland. Let's get Crispin Freeman to read this. He'll nail it.

Can you ride a bike in real life? -Safin Abid
I cannot. I'm a total pretender. I can, however, ride the hell out of a wooden mockup of a bike.

Hi Sam, what was your favorite weapon in the game? @KevinElCuervo
Zupa Bahzble Bett.
Is there anything about Deacon's character that you would change and if so what? @ZNyxKibishidesu
I think I would have liked to have seen for myself how dark we really went in his characterization as we originally shot it. See – Deacon was an absolute mean, awful bastard in earlier versions of the story. We shot things to really demonstrate this cold, heartless, dead-inside bounty hunter. As I understand it, the test players were like, "This guy's a real mean, awful bastard!" So Garvin cut out some of the worst parts in editorial.
Days Gone is a slow-burn story and game.
As it was slow-burn, we spent maybe a little too much time with Deacon as a jerk in the earlier builds of the game.
Do you and Deacon have something in common? @ElmasriMoe
…I think Deacon is probably me on my worst day. …Also, we look exactly alike.