Dev Feature: Ron Allen / Game Director
Kevin McAllister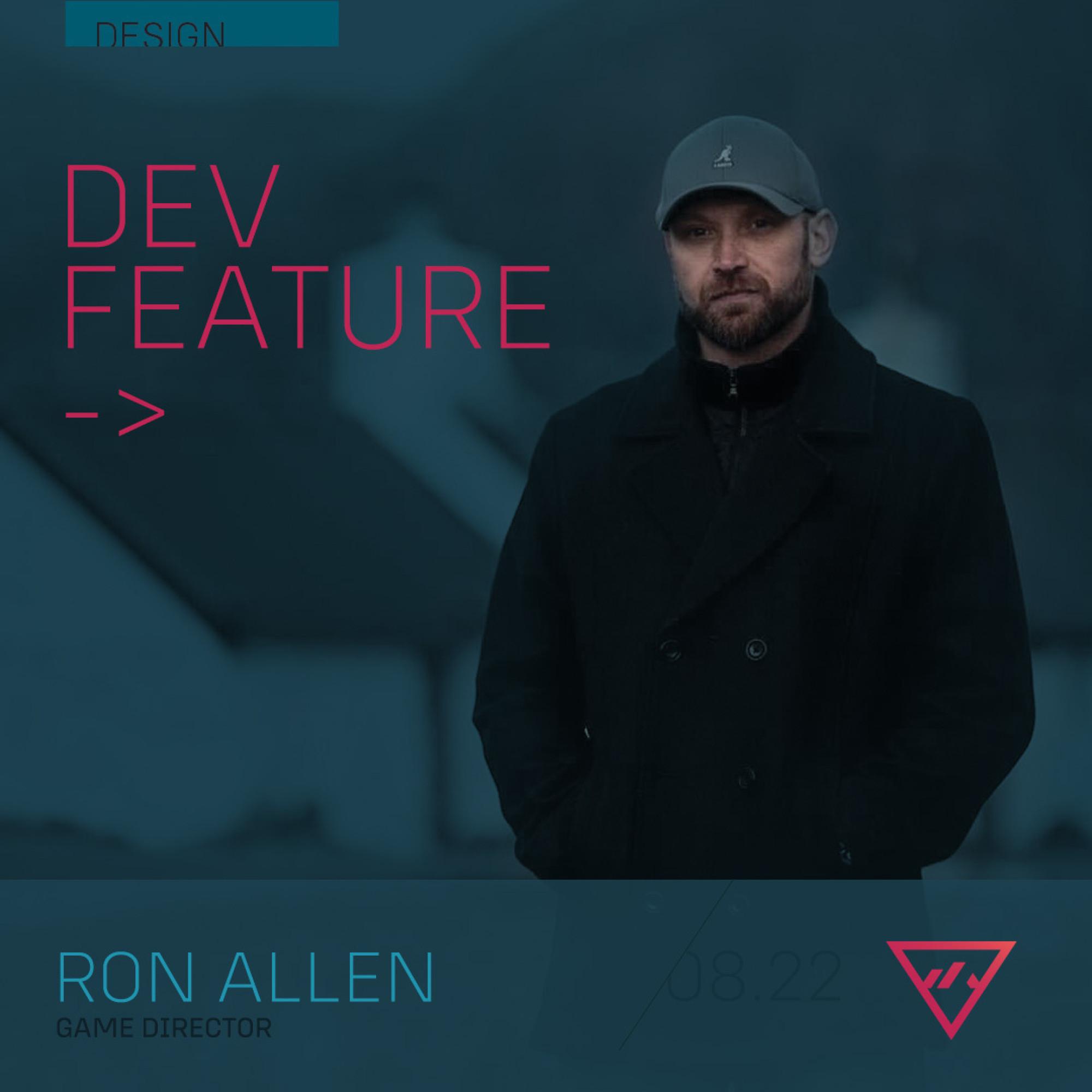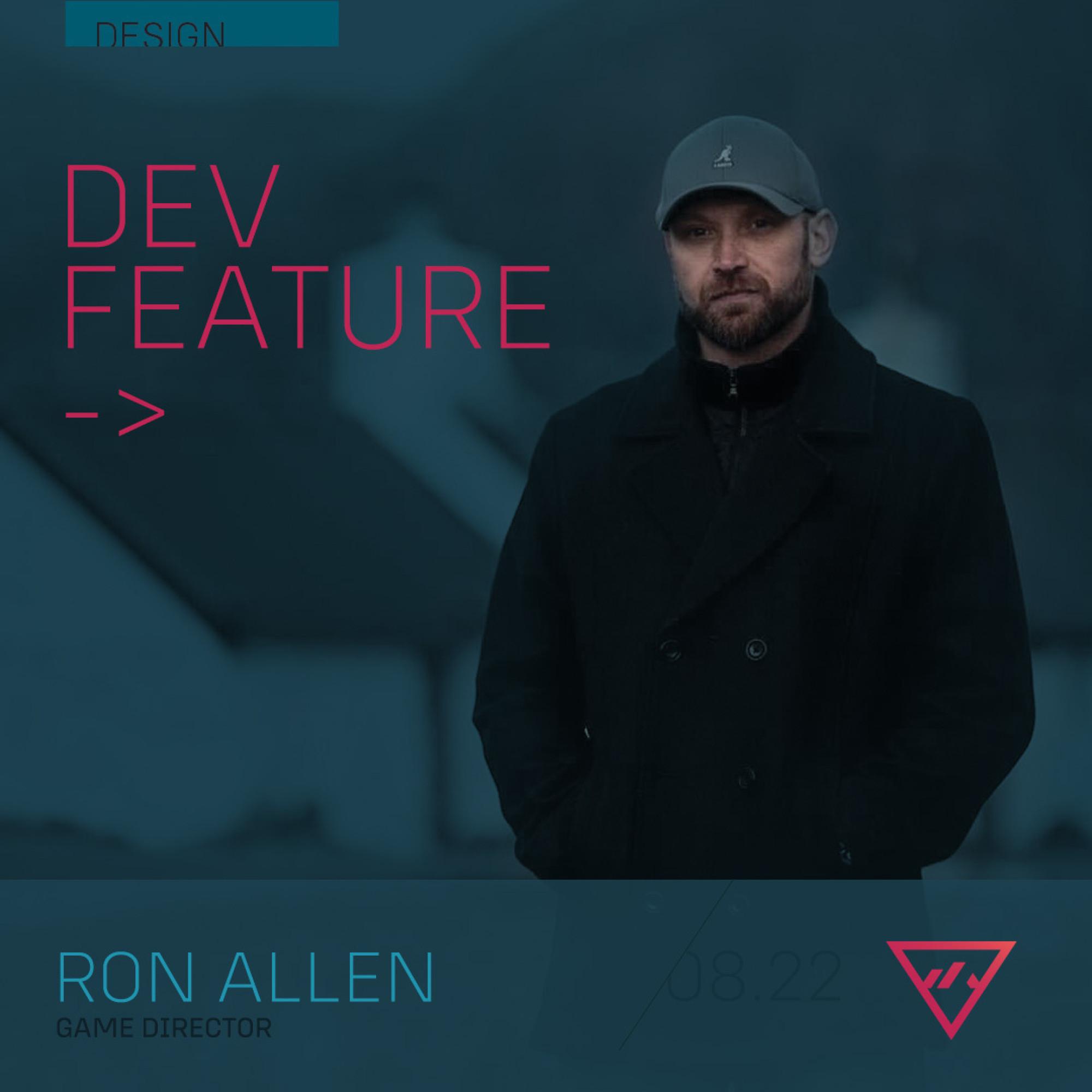 Welcome to Bend Studio's first Dev Feature! Meet our Game Director, Ron Allen. Ron is an experienced professional with 25+ years of experience and has worked on multiple titles at Bend Studio from the early Syphon Filter days to Days Gone, and now spearheading our next project. Read more about his journey into the gaming industry, along with his accomplishments and contributions to the studio's rich history of games.
How did you get into the gaming industry, and when did you start at Bend Studio?
What a great question, and hopefully a fun story. I've been a gamer all my life. Even my parents used to play games like crazy. I will never forget having to get used to waking up to them playing Atari Pac Man in my room almost every morning. Let me tell you, my dreams were haunted by those sounds.
Anyway, I grew up in Torrance, California and was a skateboarder by day and a hardcore gamer at night. I skated with my friends pretty much everywhere, but almost always we would end up at the Arcade in the Del Amo Mall playing games for hours. I feel like this arcade is really where my journey in the industry began. It was Street Fighter that did me and my crew in. My friends and I were obsessed with that game, and when Street Fighter 2 came out, I feel like it shaped our lives. We would eat, sleep and breathe that game. In fact, we played so much that we all became serious tournament players and drove all over the place just to find competition. That's how I started to meet people in the industry. When we were playing at the World's Finest Comic shop tournaments, we quickly started to become friends with some of the reps from Capcom. From there, that pushed us to actively engage in balancing and gameplay conversations after we drove all over the west coast to play early versions of test arcade games. It wasn't long after that when the arcade that I worked for ended up becoming a full-on test spot for up-and-coming Capcom and SNK games. We were in heaven, to say the least, but not just because we got to play games early, it was the time in our lives when the possibility of making games for real started to become a possibility. Since we ended up becoming great friends with the reps from both companies, opportunities started to arise because we proved that we could help and had that "problem solving" mindset.
I remember being blown away when one day some marketing people ended up at our arcade, looking for us by name, pulling us outside to have a conversation about some consulting work. Turns out that a friend of one of the reps had visibility with our crew and wanted us to be part of a team that gave feedback for new games and/or hardware – for this new console coming out called PlayStation. This was in 1994. We jumped at the chance and did a bunch of consulting on new games/ideas/controllers and ended up working for PlayStation at the very first E3 as "Game Coaches". We used that as an "in" and shopped our resume around during our breaks. I got a bunch of calls for various jobs and ended up accepting one at Sega as a QA Analyst. Then, I moved up to the Bay Area, worked through my contract there and met a ton of amazing people, people I am still friends with today. From there I moved over to Crystal Dynamics, making even more amazing friends. Not too long after, I got a call from Sony to come and interview. It was a great interview, and I ended up accepting the job and haven't looked back since!
Now, the most interesting part of this story is that the person who originally sent the people over to grab us from the arcade in Torrance is now one of my best friends, mentors, and the one I owe most of my career to (Darren Yager – who is still at Bend Studio and now killing it with us over in the design department). He was the producer of Syphon Filter and hired me out of QA to help him produce Syphon Filter 2. After shipping that title and diving into Syphon Filter 3, the development team offered me a design position after finishing the work I did for the mini-games mode. I loved the Syphon Filter IP and had so much passion for 3rd person action-adventure games that it was a no-brainer for me. I moved up to Bend, Oregon almost immediately after the offer and worked on all the rest of the titles we have shipped over the years. Went from helping implement the design to leading the design of Syphon Filter: Dark Mirror, Syphon Filter: Logan's Shadow, Resistance: Retribution, UNCHARTED: Golden Abyss, and Days Gone. Now, I am helping direct our next project. I absolutely love this team and our games. I've been here at Sony for 26 years and 21 of them were spent here at Bend Studio. Honestly, it has been such a fun ride that I really couldn't imagine my life being any different!
What inspired you to want to work in games?
In the late 80s and early 90s, it never really crossed my mind that someone like me could MAKE video games. There weren't the same tools available that there are now, so prototyping something back then was a very technical process and difficult to do. The closest thing to me was getting a copy of the latest Compute magazine and then taking the code that was written in the back and trying to recreate it line by line, then running it to see what you got. Not going to lie, this was a fast way to learn how to pay attention because trying to figure out what you missed or messed up when nothing worked was rough. An interesting side note (and shameless plug) is that one of our recently retired engineers used to contribute to that code way back in the day. Absolutely blew my mind when I found that out. Anyway, things like that gave me a taste of making games, but my passion seemed to be more in design. My friends and I used to sit at the local Denny's until the wee hours of the morning trying to design all kinds of different mechanics for games (in between all the Magic the Gathering games going on around me of course). We kept notebooks of character ideas, quick sketches, attacks and even dove into frame and power data. We were obsessed, no doubt. Looking back at those days really makes me smile. It is where my passion came from and clearly the inspiration for my career. Passion is what I feel drives a person and if you do what you are passionate about, then the tools to success are right there in front of you. Grab them and run!
What Bend Studio games have you been a part of? How has the scope changed with each one?
I joined the dev team not long after the original Syphon Filter was released in North America and have been a part of every single game we have made since then. I was an Assistant Producer back then, and it was not until the end of Syphon Filter 3 when I got to get my hands back in design. This is because there was a feature that was coming in hot, and since the team was deep into finalizing the main game, they did not have anyone to design it. The team used 3D Studio Max for their art and population tools and because I was already familiar with some of the older versions of 3D Studio, my boss sent me to help for a few months. They paired me up with an amazing Environment Artist and after using the scripts from the Lead Designer, we banged out gameplay for all 50 levels (10 maps each with 5 different difficulty population sets) and made the game's ship date. As mentioned before, not long after I ended up moving to Bend and joining the actual design team to help with Syphon Filter: Omega Strain.
Syphon Filter: Omega Strain was our first PlayStation 2 game and we wanted it to be a cooperative experience. New system, better graphics, same gameplay but online with your buddies. This required us to hire more people than we had for Syphon Filter 3 and move to a slightly bigger building across the street. We were still a small team (~25 or so at the end if I remember correctly) and had to hustle to get the game done. The only real change to our tools was our proprietary scripting language was replaced with an object-oriented C++ style language. This was amazing and since it was easy to grasp, it made our design team extremely efficient.
Syphon Filter: Dark Mirror's development was interesting. A new handheld system with fewer buttons, an engine that needed to be ported over, plus we wanted to modernize the gameplay a bit and allow for more "play it how you want to" moments. So much to bite off for a launch title on a new system. I think the key to success was the fact that we had all these prototype levels that we were developing for the PlayStation 2 and when we landed on bringing Syphon Filter to the PSP, we felt like we had a lot of assets we could repurpose and speed up the process. This worked and because we were so efficient with the tools, we belted out what we felt was a fun game. I think the most impressive part of all this was not only did we make a single-player story-driven Syphon Filter for a handheld console, but we also upped the ante and included an online PVP multiplayer game on the disc that was super fun to play.
For the sequel (Syphon Filter: Logan's Shadow), we knew we needed to add something big to gameplay that we could pull off, so we felt the right evolution would be to add swimming (both underwater and surface swimming), plus Havok physics for events and things you can destroy in-game. We felt like it added a lot to the experience and made it a fun game.
Our PSP strategy was working for us (story-driven replayable single-player experience matched with a fun multi-player experience), but when we moved over to create a game in the Resistance franchise, things on the development side started to change a bit. Here we evaluated and then ultimately decided to use an internal population tool rather than using 3D Studio Max to create gameplay. This was primarily because we needed something much more lightweight and customizable instead of using a full-fledge 3D Art and Animation Program just to populate gameplay. This turned out to be a smart choice and it was not long before we weren't looking backward anymore.
UNCHARTED: Golden Abyss was so much fun to work on, but since we created our own proprietary engine from the ground up for the PlayStation Vita, it was a long process. We bulked up to a larger team (~40 or so) not only because the PlayStation Vita was way more powerful than what we were used to, but we knew we needed to create a compelling game in the UNCHARTED franchise. This meant switching our artists over to Maya and having design use Lua for our scripting language. This transition was easy across the board. Most of our artists were already using Maya and since our design team was technical, we were kicking out prototype gameplay in no time at all.
The switch over to Unreal during the early days of Days Gone was eye-opening. Moving to a new engine, new tools, and new scripting language seemed strange but after evaluating it early on, we were convinced. The number of things that design could do without engineering was astonishing (and scary to be honest). We realized how powerful this type of tool was for gameplay and hired a dedicated technical design team to bridge the gap between design and engineering better. This was the best thing that has happened to our studio since this allowed design to own more gameplay and let the engineering team focus on the more hardcore tasks. The best thing about that is the world was learning how to use the engine as well, so documentation on how to use the engine was everywhere. We all had a blast shipping Days Gone and was ecstatic that we got to support the game with free DLC with the Challenges post-launch.
How does it feel to be the Game Director on our next project?
Games aren't an easy thing to create, but with an amazing team, it can be super fun. I love this job and having a blast so far. Seeing the improvements each week and working to solve issues together with everyone has been amazing. I cannot wait until we get to share this with all of you.
What do you consider to be your best accomplishment at Bend Studio during your tenure here?
I think there are a few things that I am most proud of while I have been here. The first would be how we took the original Syphon Filter controls and modernized them for the PSP, using the buttons to emulate the right stick. This style of free aiming outside of manual aim was new to Syphon and given it was introduced on a handheld, seemed like a massive gamble. One that we feel paid off in the end, but I think the final evolution found in Resistance: Retribution ended up being the best version. In addition to automatic crouching, I feel that adding in the target lock system mixed with using the buttons for target selection and/or free aiming really streamlined the experience and made it easier for new types of players to learn to use such hardcore controls.
The next would be how amazing it was to work on the UNCHARTED franchise in general. Really diving into systems, controls, player feel and putting together levels, pacing out each gameplay section and/or beat with UNCHARTED mechanics just made the whole experience mind-blowing. How many people can say they got to work on something like that? Such a career-high for me.
And the last thing I will mention was taking a paper design that I was asked to do and turning it into the Old Sawmill Horde encounter you first saw at E3 with the announcement of Days Gone. I went into the engine, ran around the level and devised a plan. Took screens for each beat, then went into photoshop and drew red stick figures to represent the horde. Put a presentation together and pitched it. No one thought we could pull it off, but after a few months passed and it was time to show it, we knocked it out of the park. It was so amazing to look back at that and see how it turned into real gameplay. Humbled, to say the least...
What excites you most about the future of Bend Studio?
I am most excited about what we are working on now and what it will mean for us in the future. I wish I could talk about it and say more, but I feel like it is an evolution of our studio and something that will be super fun to play.
What are some of your hobbies and interests outside of video games?
Outside of gaming, I am interested in all kinds of things. I love to ride my motorcycle and am really into cars. I used to be a big track driver as well as autocross, but now I just like to do some spirited driving when I get the chance. Still skateboard every once and a while and when I am not so lazy, I will get up to the mountain to snowboard. Also, I love to do photography and paddleboard down the river during the summer. Bend is a cool place to live, and Oregon in general has so many areas to explore. You could live a lifetime here and still not see everything.